Counting the Days Calendar
12 months of learning activities for the year before your child begins kindergarten.
Parents are a child's first teachers. Help prepare your child to be successful in kindergarten, first grade and beyond with ideas from the interactive Counting the Days 'til Kindergarten calendar.
Use six simple and powerful practices every day to help your child get ready for kindergarten. The six practices are talking, singing, reading, writing, playing and counting.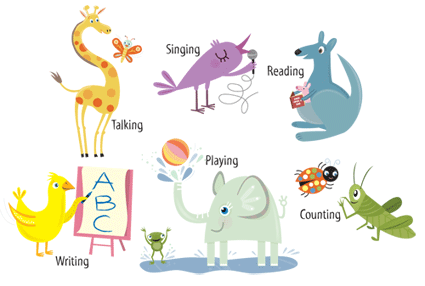 Brought to you by the West Bloomfield Township Public Library as part of its Grow Up Reading ™ initiative.